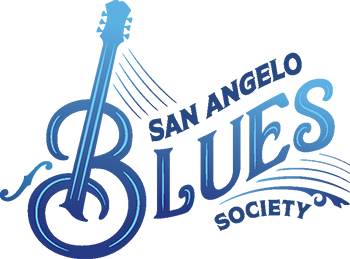 The San Angelo Blues Society is a fun-loving group of people in San Angelo, Texas who enjoy each other and promote Blues music over miles and miles of West Texas. In fact, we are the only active Blues Foundation affiliated Blues Society providing entrants to the International Blues Challenge, West of Dallas/Fort Worth, and North of Austin. That's an area of several thousand square miles!
As stated we are a member of The Blues Foundation headquartered in Memphis, Tennessee, and a registered non-profit corporation by the State of Texas, and now a 501(c)3 per the IRS.
The Society was founded by a small group of Blues enthusiasts and civic-minded citizens several years ago who enjoyed listening to blues music and appreciated its rich, colorful history. It has continued to grow over the years and a move was made to a larger venue in 2021.
The San Angelo Blues Society is proud of our accomplishments in promoting Blues music. We are proud of the venues that serve up our vibrant music scene and the astounding number of talented local musicians. And we are proud of our great little city in general. In fact, we were awarded the City of San Angelo's Community Spirit Award for the fun we provided in producing the annual 'Simply Texas Blues Festival.'